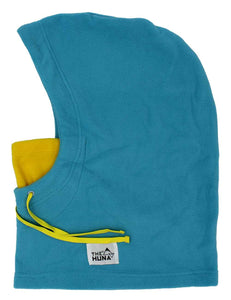 Helmet Hoodies
Experience absolute comfort with The Huna original Helmet Hoodies. Big enough to fit over your entire helmet, and made of the softest material pretty much ever, these helmet hoodies will keep you warm and styling all winter long.
Canada & Non-US - Duty Fee may be Incurred
Shop Helmet Hoodies
Bandanna Style Ski Masks
Finally, the answer to your ski mask troubles. Our Bandanna Style Ski masks attach directly to your helmet straps in our original design. No more mask riding up or falling down. These things are desgined for comfort and ease.
Shop Ski Masks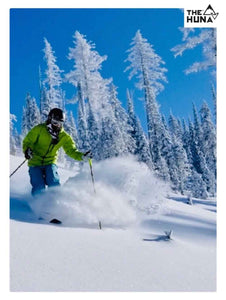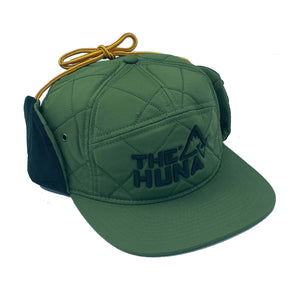 BONFIRE 7 PANEL W/ FLAPS
The Huna Diamond Quilted 7 Panel Micro Corduroy Lined Ear Flap hat is finished with Boot Lace Ties, a Satin Liner, Leather Strapback  & Brass Hardware.  Whether you're grabbing a beer on the deck after skiing/snowboarding, putting on your winter wetsuit, early morning skins up the mountain, bonfire nights, hunting, etc... 
Shop Bonfire 7 Panels
Trucker Hats
Check our selection of Bent Bill, Foam & Mesh, 6 Panel, and 7 Panel Trucker Hats.
Shop Now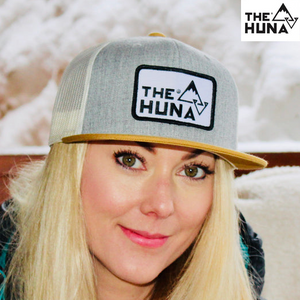 Neck Warmers
The Huna's new stylish cold weather neck warmer is functional, fuzzy and soft on the inside, breathable, fast drying, and machine washable. All while keeping you looking awesome in our new designs on those frosty cold days!
Shop Neck Warmers
The Huna
What makes TheHuna ski mask different???... We designed these bandana style ski masks to accommodate snow lovers who like to protect their faces from the cold elements of winter, but don't like tight neck warmers with their ski helmets. If that sounds like you? Try out our Huna ski masks! They simply attach to your helmet and off you go. Warmth and comfort without the tight uncomfortable feeling!
We can't wait to hear about your Huna Experience!
Helmet Attachments are Included with each Huna Purchase!
PLEASE NOTE: This product is NOT compatible with ski racing helmets...
MACHINE WASH/DO NOT DRY
The Huna Instructional Video
---